Tutorial Porta Macetas de Macrame
Tutorial Porta Macetas de Macrame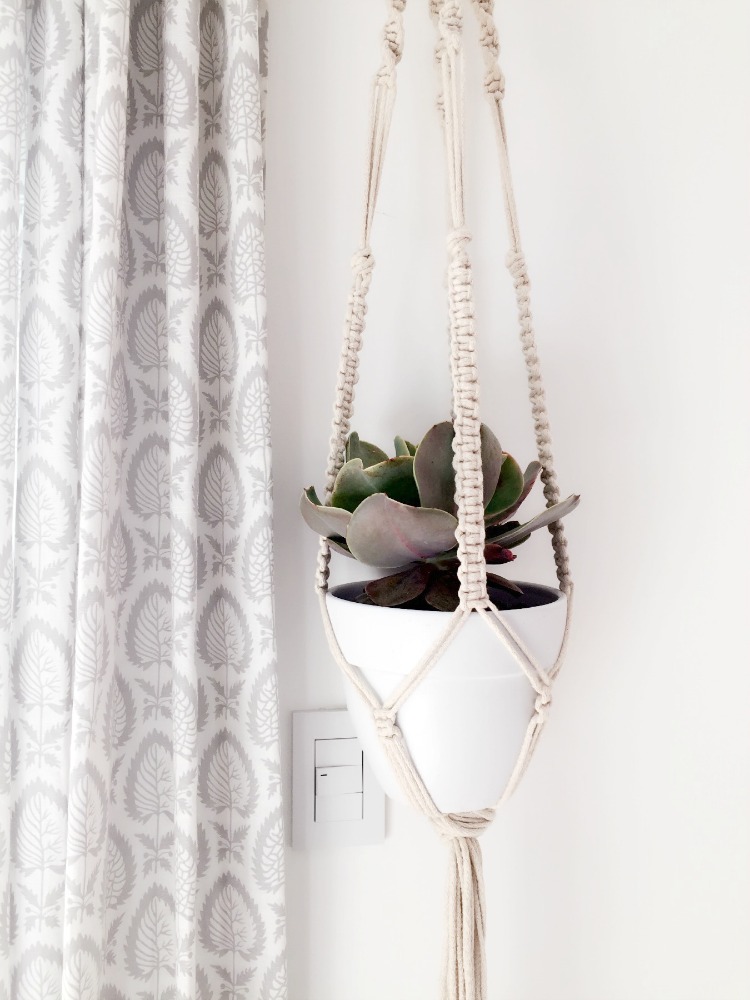 Hello! Today there is a tutorial and it's super easy! The macramé came back to stay and as we love it, we thought to share with you this simple but beautiful flower pot holder. I looked at many tutorials of porta pots and this was the one I liked the most. Also there are many and all divine (such as this made with totora)
In case you missed it, you can see our other macramé tutorial here.
Are we going to materials?
Medium pot model of choice. I chose a terracotta and painted it with white spray
50m of 4mm cotton rope (we bought 100m in a rope factory in Devoto)
Scissors and tape measure
Washi tape or paper tape
As a first step we will measure and cut the rope. We cut 8 pieces of 5.5 meters, 1 of 2 meters and 1 of 1 meter. In total there will be 10 pieces of rope.
Let's take the 8 ropes together and fold them in half.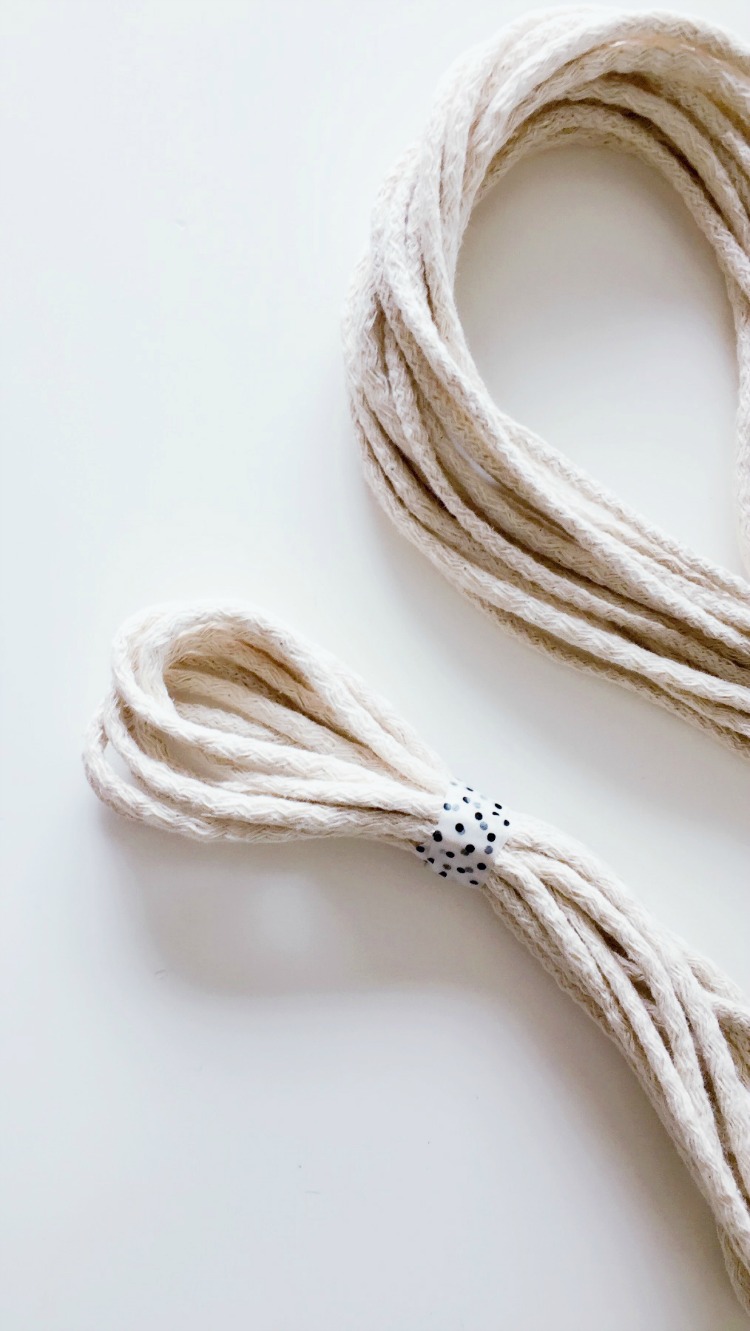 We will place the tape/washi tape 7 centimeters below the top of the ropes, as seen in the photos. We take the rope of 2 meters and we make the knot that you see in the bottom photo or you can see this video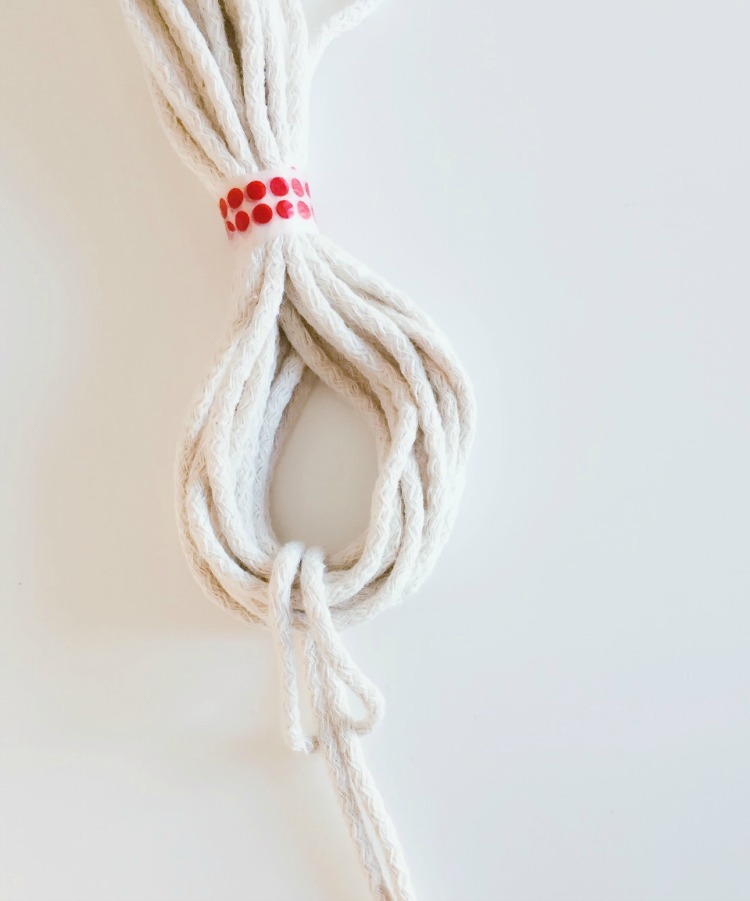 Then we are going to make a kind of knot that is used to cover circles. We take the rope on the right side and copy the steps in the bottom photo. Repeat again and again until completing the right side of our circle. Then with the rope on the left side, repeat the steps to cover the left side. To understand this step better, you can watch this video.
When we complete our ring, we are going to remove the paper tape and we are going to assure it. To know how to do it, watch this video. The videos are in English, but you just have to look at the step by step and that's it. You do not have to know English. I take that I found that video to tell them that if they have a metal ring, they could skip the previous steps and start with this one! I liked it more in this way, but that's up to you! The part of the video that burns the rope to secure it does not apply to the cotton rope!
You can also better understand this step with the photos






Then we will separate the 16 ropes into 4 groups. We take the 4 of the first group and we will make this type of knot by 25 centimeters in length. We repeat in the other 3 groups.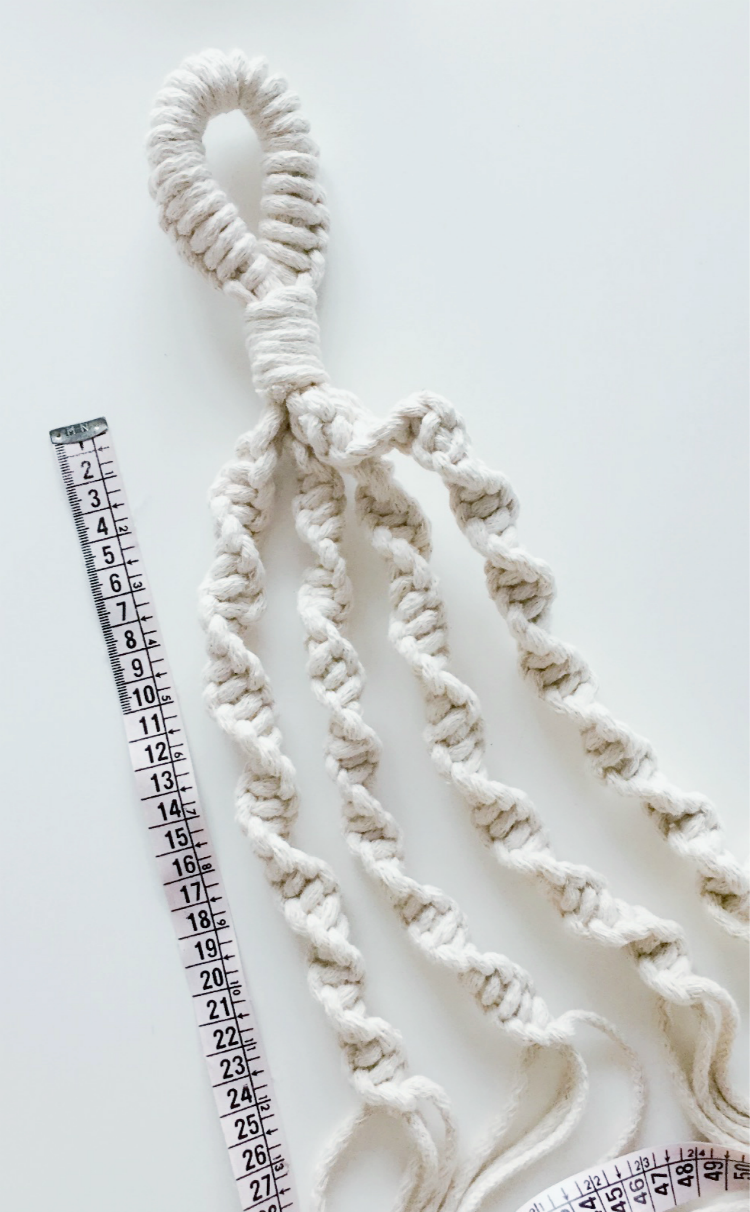 After we leave 15 cm of length without any knot, then we make a common knot (always in the 4 groups)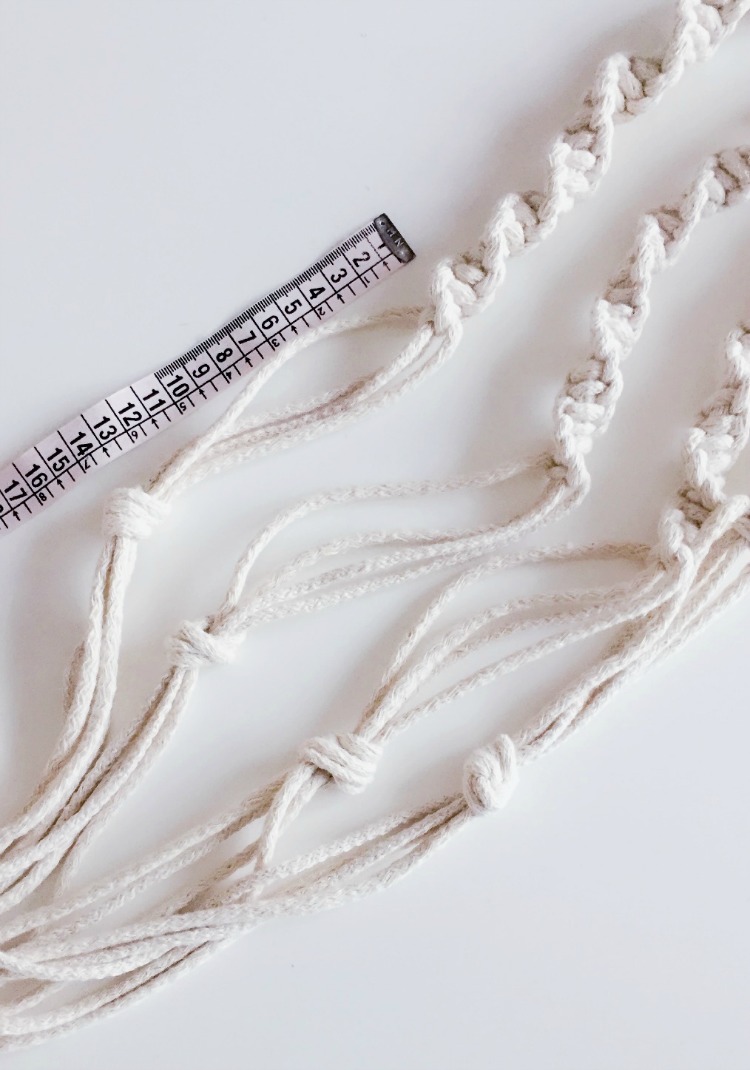 After 25 centimeters of this knot (which is the original of the spiral knot we did before)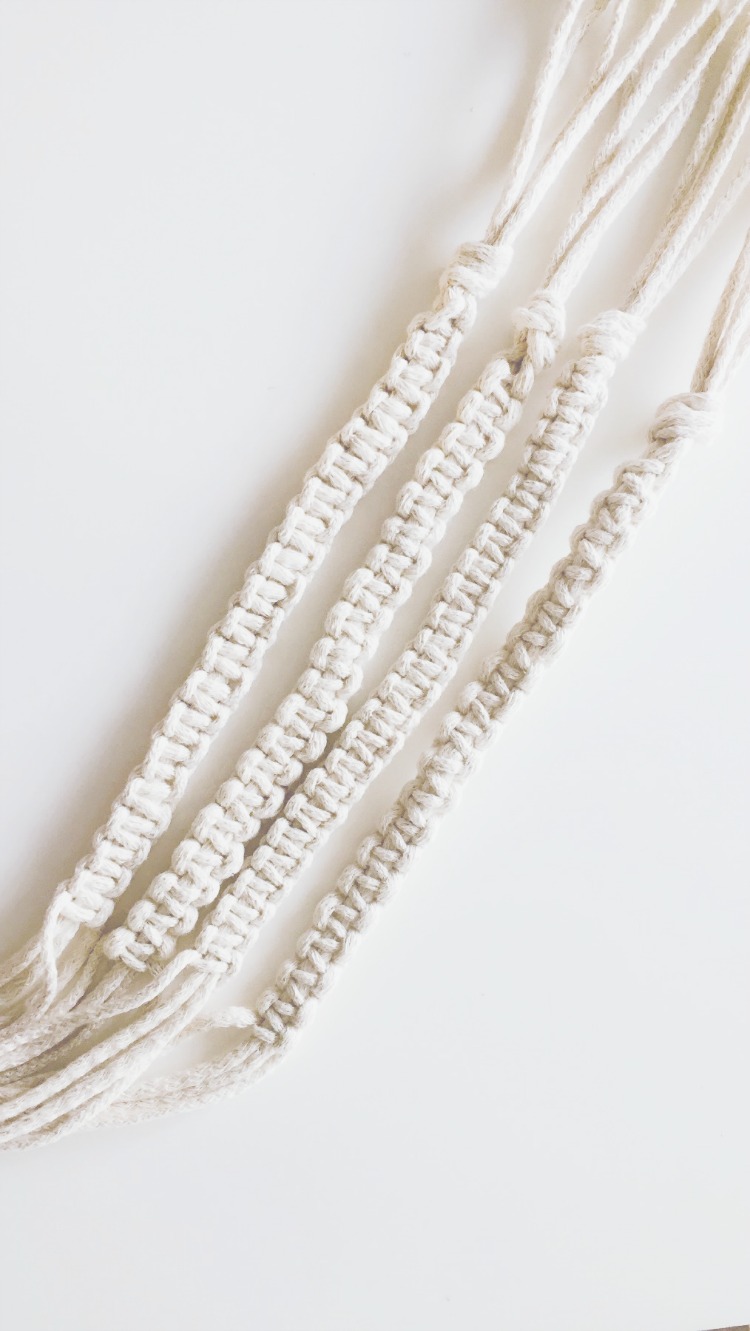 We leave 10 centimeters of free rope and then we make the previous knot twice, but taking two ropes from one group and two from the next one, is that understood?They like me? I hope so!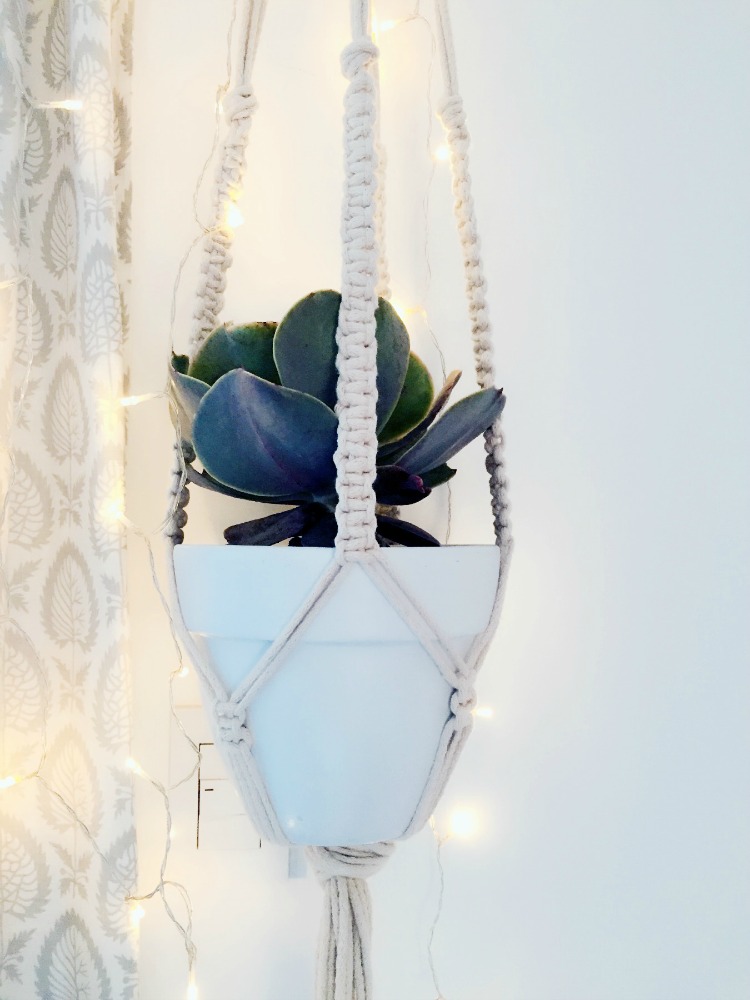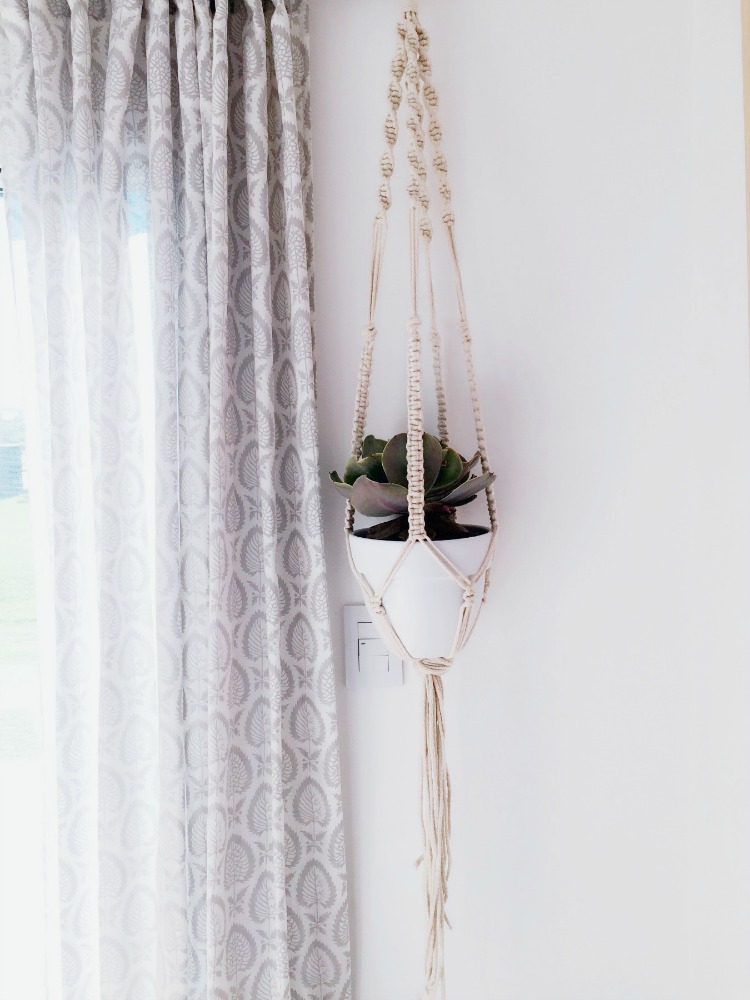 Until next Monday !!